Lesson 13: The path of the Jesus prayer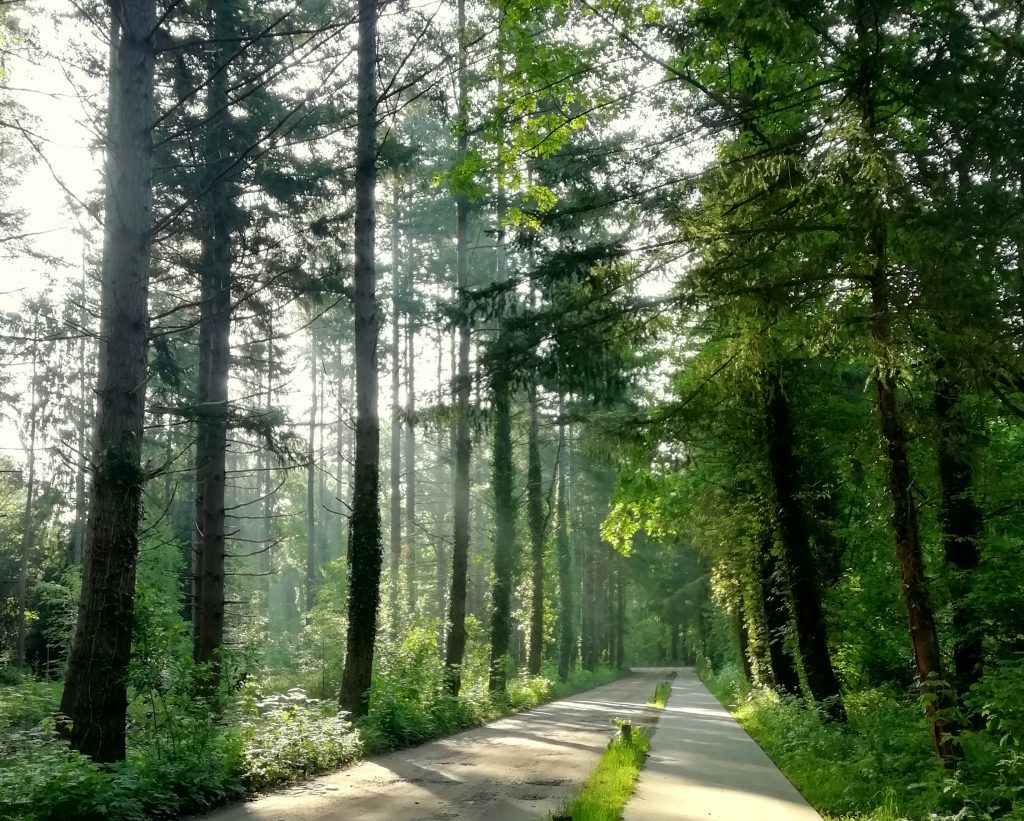 Let me tell you once more; thank you for taking this course! Already we are at lesson 13! I can imagine it is quite a lot to take in. Please know you are free to pass over some parts and then come back to them at a later point.
In this lesson we will delve further into the Jesus prayer.
13.1 The invocation of the Name
'Benoit Standaert, the Benedictine monk I mentioned before, published several works on Scripture and spirituality. In one of his books, Spirituality: An Art of Living (2018) he shares his passion for these ten words which form together the Jesus prayer as it was handed down to us from the Greek-Byzantine tradition. Over the centuries this invocation is repeated and deepened by, pious people – laity, monks, nuns, and bishops.
In this book, Standaert says the following about it:
Universally, we can see how a great love for the name of Jesus has taken on all kinds of forms throughout the centuries. Luke the Evangelist and the church father Origen (ca. 200) were early examples of particular affection for the proper name "Jesus." "Look at the sheep," said the Coptic desert father Macarius (fourth century), "see how they chew the tender grass and how you can tell from their cheeks how it profits them. So it is with those who unremittingly have the holy name of Jesus on their lips. Recall the old village women: they always had a chew of several herbs in their mouth. Masticating it was good for their stomach and bowels, it benefitted their whole digestive system! So it is with those who repeat the sweet name of their Lord Jesus: thought, imagination, feeling, everything in them experiences its beneficent power!
You feel the admiration, the love, the passion for this exceptional prayer. What's special about it, and that's how I myself experience it as well, is that this in essence very simple prayer can take you further, again and again. You can pray it, you can read about it, you can share it with others – it is a prayer that is full of power and light. It can only be because everything about this prayer revolves around that one name: Jesus. That name is transforming, invigorating and benevolent.
13.2 Prayer phrases
Is the Jesus prayer the only possible prayer phrase you can pray repeatedly, pray so often the phrase begins to pray itself in your heart and in your life? Of course not. The Jesus prayer does have a unique place and a unique history when it comes to prayer, but it is also one possibility among many. Other possible prayer phrases that have the same purpose as the Jesus prayer are for instance:
God, come to my aid, Lord, hurry to help me.
My Lord and my God.
Your will be done.
Seek rest, my soul, with God alone.
You can sense that these are all short biblical sentences offering powerful support when seeking God's presence. By all means search for a sentence that works very well for you (or maybe you found one already!)
Tom Wright, a well-known New Testament scholar, suggests in his book Simply Christian (2005) that, in addition to the Jesus prayer, which focuses on the Son, to also use prayer phrases that focus on the Father and the Spirit:
Father almighty, maker of heaven and earth; set up your kingdom in our midst
Holy Spirit, breath of the living God; renew me and all the world.
Lastly, two more alternative prayer phrases: one Benoît Standaert provided and one I received from a course participant:
(on inhaling): Yes, Abba, (on exhaling): Jesus, Love.
(on inhaling): Papa (God), (on exhaling): I am yours.
Nothing is set in stone. There is no one right way. Where the Spirit of the Lord is, there is freedom (2 Corinthians 3:17). It may be good, however, not to choose different prayer phrases over and over again, but to hold on to a chosen phrase for a longer period of time, in order to let the words and the mood of that prayer phrase nestle deep inside (in your mind, your heart, and your soul).
13.3 Contemplation and transformation
Since I just cited 2 Corinthians 3:17, this is a good moment to highlight 2 Corinthians 3:18 as well. You could say that is my favorite passage from the Bible: These words have been with me for years because they contain such a wonderful promise, one I like to summarize in plain English as follows: "The more we look at Jesus, the more we become like Jesus." I believe this verse lays a biblical foundation for the three contemplative practices that are at the heart of this course. Because the goal of those practises is to learn to be in God's presence and thus to grow in Christlikeness.
And we all, with unveiled face,
beholding the glory of the Lord,
are being transformed into the same image
from one degree of glory to another.
For this comes from the Lord who is the Spirit.
Beholding. Being present. Resting. Ultimately, that is what the three contemplative customs in this course book are about. The contemplation that is key to these exercises, leads, by grace of God, to transformation, change and alteration (in Greek the word "metamorphosis" is used).
That is a slow process requiring patience. The fruits of exercising contemplation are not primarily found in the moment itself but appear in the long run.
Later on in this course I will elaborate on this. I wanted to give you a short preliminary answer to the question you may already be asking: 'What does this actually do for me? What does it get me?' A question that can crop up when you are finding it hard to make any progress on the road of silence.
Reflecting
1. Can you put into words what getting to know and practicing the Jesus prayer has given you so far?
2. Which alternative prayer sentence appeals to you enough for you to want to practice with it?
Practicing
Once again reserve enough time during this lesson to practice praying the Jesus prayer. Choose how much time you want to spend on it and use the silence timer.
You can also do a lectio divina exercise, for example with this text from Paul's letter to the Ephesians 5:1,2.
Therefore be imitators of God,
as beloved children.
And walk in love,
as Christ loved us and gave himself up for us,
a fragrant offering and sacrifice to God.
If you want to listen to a song, you can choose to listen to this a-cappella song, In Christ Alone. Listen to this with full attention.
Inspiring quote
A short quote this time about prayer in general by C.S. Lewis:
The Prayer that precedes all other prayer is, 'may the real me meet the real you.'