Lesson 8: Contemplative reading of the Bible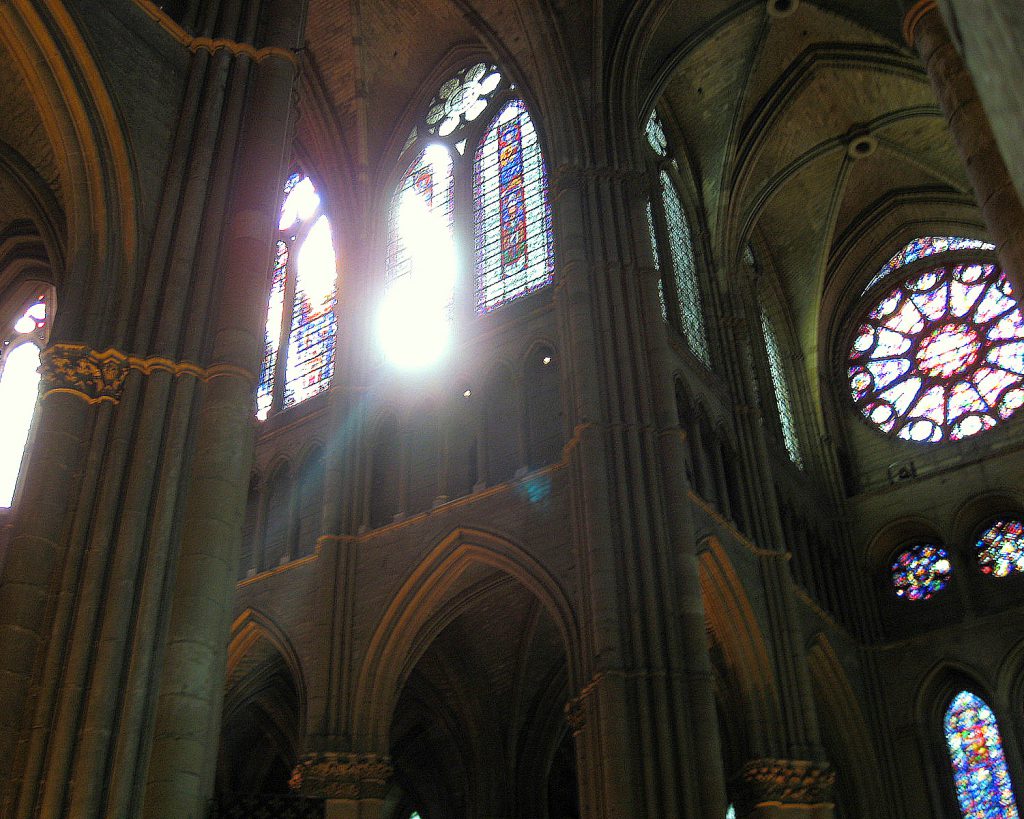 I hope you're able to find the time to keep engaging in the exercises in this course. I can imagine it may not always work out, and that's fine. Don't let feelings of guilt guide you, but follow the desire with which you started this book: to grow in experiencing God's presence. Nurturing that desire is more important than rigidly adhering to a schedule for the classes.
In this lesson we proceed to explore lectio divina. The subject of this lesson will be the fourth step: contemplatio, translated as 'rest'.
8.1 The fourth step: rest
With a somewhat free translation, I like to describe this fourth step of the contemplatio as rest. In an earlier lesson I have already told you more about contemplation. I then gave the description: 'Attentively being present in God's attentive presence.' Whatever words and descriptions you use (there is not one 'right way' to define it), this step is about coming to rest with God.
You have read (lectio), you have meditated (meditatio), you have prayed (oratio), and perhaps it all mingled and melded together a bit. Now is the time to let all this go, and to rest in God's loving presence. Distinctive to lectio divina, compared to other ways of engaging with the Bible, is that everything is aimed towards this final phase: coming to rest.
Lectio divina is a contemplative practice for good reason: a spiritual exercise that mainly helps you, as a Bible reader, to rest with the Lord, to learn to find calm in God. For this we often need a run-up, a preparation, hence the preceding steps of lectio, meditatio and oratio in lectio divina.
Later on in this book we will discuss two other contemplative practices that have a shorter 'run-up', so to speak: the Jesus Prayer (lessons 10-15) and the centering prayer (lessons 16-20).
8.2 Beyond the words
One way I like to describe the nature of contemplatio is as follows. When you've had a honest heart-to-heart as husband and wife (or in any other more intimate relationship) and really listened to each other, a moment comes when enough has been said. It's all right. You sit in silence next to each other for a while. Everything that had to be said has been said. This will do. Just being together is now more than enough.
This silence, this being together, is the phase of contemplatio in lectio divina. Many words were spoken, and thoughts conceived, while reading, meditating and praying. Now the time comes for you to discover that beyond words there is a space where just being there is enough. It is peaceful and quiet. The (many) words that have been spoken fulfilled their duty. We can let go of them.
Beyond words you find the expanse of a wordless presence that brings peace and calm.
8.3 Contemplation is grace
Actually, it is not completely correct to refer to contemplatio as the 'fourth step'. Because it suggests that contemplatio is feasible. Or even stronger: that you are entitled to it as long as you take the right steps.
But from the inception of the practise of lectio divina, when this way of reading the Bible emerged in the monasteries, it has been emphasized that contemplation is grace. It is something you receive from the Other side. God gives it to you through His Spirit. It is not constructible and you are not entitled to it.
You could say the steps of lectio, meditatio and oratio are an exercise in receptivity. You change into a more receptive mindset that creates space for the spiritual gift of contemplatio.
I also like to use the word love to characterize contemplatio. God is love. Even before He is God who speaks to you. From eternity to eternity, God is love.
Contemplation is without words surrendering yourself to that love.
Reflecting
1. Which of the following words do you feel are most connected to contemplatio: love, calmness, silence, presence, wisdom, grace, peace, being?
2. The calmness of the contemplatio cannot be made and you are not entitled to it. What is your experience so far (if at all) with coming to rest with God?
Practicing
I would like to invite you to practise lectio divina with John 15: 9-10 this time.
As the Father has loved me,
so have I loved you.
Abide in my love.
If you keep my commandments,
you will abide in my love,
just as I have kept my Father's commandments
and abide in his love.
Before the lectio divina you could listen to another Taizé song: 'Bless the Lord my soul'. In a contemplative calmness, words are sung about blessing God's holy Name. It is Him that leads you into life and rescues you from death. Both listening to this song and the lectio divina on John 15 may bring you silence, peace, joy and blessing, making the substance of the contemplatio this valuable.
Inspiring quote
Peter Halldorf, a Swedish theologian who capably combines a contemplative and a charismatic spirituality, wrote the following contribution in a book published on lectio divina in 2019:
Lectio divina is the reading of the Bible that takes us inward, through the cover of the letter in Scripture, and allows us to meet God who is Spirit. You should not let go of the letter, but go back to it constantly. But letters are only God's clothing. The letters must open their covering for us so that we will find God.

(…)

To really find God you sometimes have to dare to let go of the letter. Are we lacking in courage that our desire for greater nearness to Jesus so often goes unfulfilled? Egied van Broeckhoven expresses it like this in his spiritual diary: 'Anyone who does not venture to love or to God will throw himself to the letter.'