Lesson 19: The fruit of centering prayer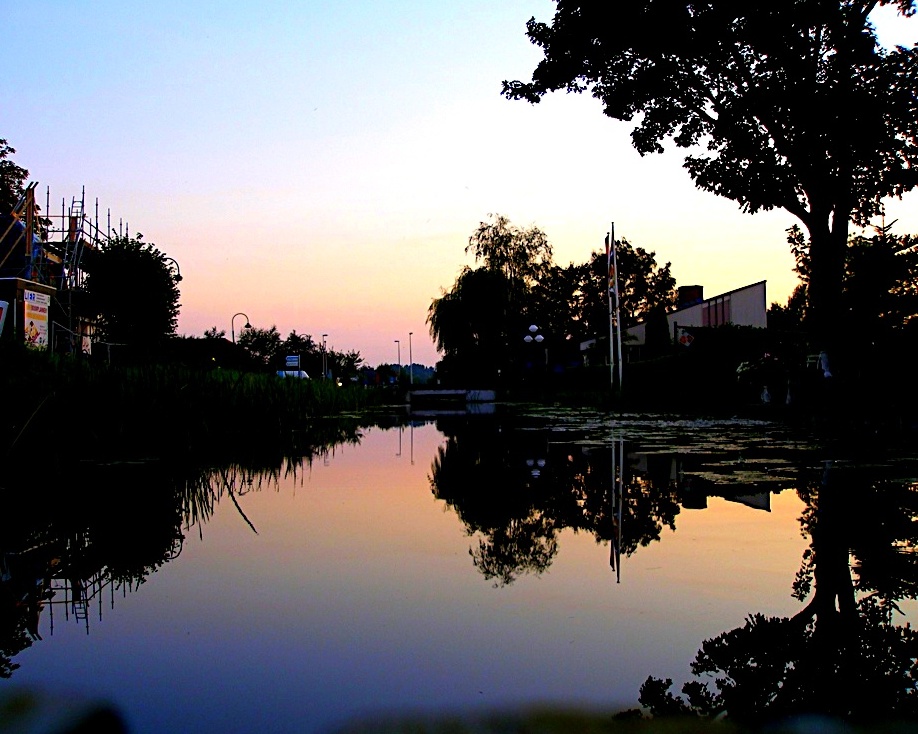 We are already nearing the end of this course. I hope the desire you felt starting this course is still alive for you: to grow your abilities to experience God's presence. The point is not to focus on completing all the lessons and every exercise of this course, but to keep nurturing that desire.
In this fourth lesson on centering prayer we will discuss the fourth guideline and answer the question of how this way of praying benefits us. What are the fruits of centering praying?
Addition: Thomas Keating on Centering Prayer
19.1 Beyond the silence
The fourth guideline for centering prayer is as follows:
4. Wrap up this time of prayer by saying the Lord's Prayer or with a few more moments of silence.
Every centering prayer has a beginning, every prayer will have an end too. The duration can vary. It seems like 20 minutes is a good length: not too short, because then it can be difficult to really find stillness; not too long, because there are other obligations to fulfill today. If you are a beginner it can be good to slowly increase this time. For example; start with 4 minutes and then expand that, over the course of a few days or weeks, until you reach roughly 20 minutes.
So this is 'prayer time.' Even though you are not reciting words and phrases, it is still a prayer because you are responding to your desire (and God's invitation) to be in His presence. This time of unspeaking attendance, when you can trust that God is at work through His Spirit, requires a clearly defined conclusion. This last guideline provides two possibilities.
The first is to pray the Lord's Prayer. With that prayer, you stay in your inner space for a while (Jesus teaches us to pray this prayer in our room, our inner chamber, or inner space, see Matthew 6:6 and 6:9-13). You pray the words of this prayer quietly and slowly with intentness (out loud or in your heart). In the Lord's Prayer the word 'us', mentioned thrice in the second half, helps you broaden your attention again. From the silence of the centering prayer you re-emerge into your life and all the endeavours and activities that are part of it. The second way is: to take a few more moments of silence. This leads to a transition from the silence of the centering prayer, to a rest you can move on from. If you have closed your eyes during the centering prayer (which is advisable, because everything you see is a distraction), now is the time to open your eyes again and to open yourself up to what's happening around you. God is calling you to live in the here and now, where His kingdom materializes.
19.2 The rewards of centering prayer
So what is it that is supposed to happen in the silence of centering prayer? You may not notice anything in the short term. Especially if you keep experiencing a lot of restlessness during the centering prayer. But you can rest assured God's Spirit does work in the silence, especially on the levels of your human existence that are out of reach of yourself. Therefore, the fruits of prayer might sooner be experienced in your daily life than at the time of prayer itself.
To describe these fruits I like to hark back to the time I became acquainted with centering prayer and some notes I took, back in June 2009 during a workshop in a church in Heemstede, in the Netherlands. David Muyskens, a Reformed minister from Canada, was in the Netherlands on behalf of Contemplative Outreach to hold a number of workshops on lectio divina and centering prayer. He handed me a small book (and let me keep it), in the back of which I made some notes during the workshop. I wrote down these five fruits:
Have a deeper relationship with God and growth in intimacy with God.
Experiencing the mystical unity with Christ.
The art of letting go.
Learning to appreciate the moment.
To live an ordinary life with extraordinary love.
19.3 Five fruits of centering prayer
Following are some personal comments on these five fruits.
Have a deeper relationship with God and growth in intimacy with God. The centering prayer is much like a relationship. Because fundamental to it is your relationship with God. Centering prayer helps to experience more intimacy, you become vulnerable in a silence that is easily broken. Vulnerability is a prerequisite for intimacy.
Experiencing the mystical unity with Christ. You may not be familiar with this concept, but in the ecclesiastical (Reformed) tradition I belong to, the 'mystical unity with Christ' is an important theme, common in the works of John Calvin (unfortunately it is not often mentioned in the ecclesiastical practice of faith). The intimate connectedness with Jesus – that's what you could call it – you will get to know and experience in centering prayer.
The art of letting go. We are bound by many things in life. By our ideas and judgments, our competencies and talents, our possessions and habits. If you practice centering prayer, you will (eventually) notice it's easier to let go of things. Let go and let God.
The learning to appreciate the moment. In centering prayer you choose to be completely enveloped by the reality of God's presence. You learn to acknowledge and to appreciate the here and now. Your desire for it will grow. This will help you at any time to live in the here and now and experience the moment.
The living the ordinary life with extraordinary love. Centered prayer gives you growth in the relationship of love between you and the Lord. You get to know his extraordinary (ceaseless, unchanging, inexhaustible) love and carry it with you in your everyday life. In this way, you learn to live your ordinary life with extraordinary love.
It is nice to talk about these fruits here because it provides a connection to the fruit of the Holy Spirit. In essence, the fruits of centering prayer foster growth in the fruit of the Spirit, that is, in attributes of Christ. For the fruit of the Spirit is:
Love, Joy, Peace.
Patience, Kindness, Goodness.
Faithfulness, Gentleness and Self-control.
(Galatians 5: 22-24)
Reflecting
1. What is a good way for you to wrap up the time of centering prayer?
2. Which of the aforementioned fruits of centering prayer appeals to you most? Why is that?
Practicing
Pick an exercise you'd like to do now, either with lectio divina, the Jesus prayer, or the centering prayer.
Choose how much time you want to spend on your exercise with the timer.
When it helps you to listen to a hymn first, you could choose for 'Come Thou Fount of Every Blessing', sung a-cappella by Eclipse 6. This hymn is written in 1758 by pastor and hymnodist Robert Robinson. He penned these words when he was only 22 years of age.
The hymn refers to Samuel praying to God when the Israelites feared for their lives because of a heavy attack by the Philistines. The fruit of Samuel's prayer was that the Philistines retreated to their own territory. Then Samuel set up a stone which he called Ebenezer and said, Hitherto the Lord has helped us. Ebenezer means "stone of help," and it was a reminder of what the Lord had done for them. "Praise the mount, I'm fixed upon it, mount of thy redeeming love."
Inspiring quote
Again a quote from Anselm Grün, about being still, from a book he wrote in 2016:
Being still doesn't just mean to not speak, but also to surrender all possibilities to escape and to have to endure my own company. Not only do I distance myself from talking, but also from activities that distract me from myself. In stillness, I force myself to stay with me for once.